I had a bag full of bagels that I got from Panera last week. There were 5 bagels in the bag and now stale :( I didn't want to throw them out, so I thought about it for a minute or two, and came up with Bread Pudding.
I used cranberry vanilla bagels and plain bagels, so I didn't think the chocolate chips would work with these but I added about a tbsp of cinnamon to take the place.
4 cups of bagel pieces
4 cups of whole milk
3 eggs
½ cup melted butter
1 cup of sugar
¾ cup chocolate chips (optional)
1 tsp pure vanilla extract
All I can say is if you have the chance to make it. I would.
Before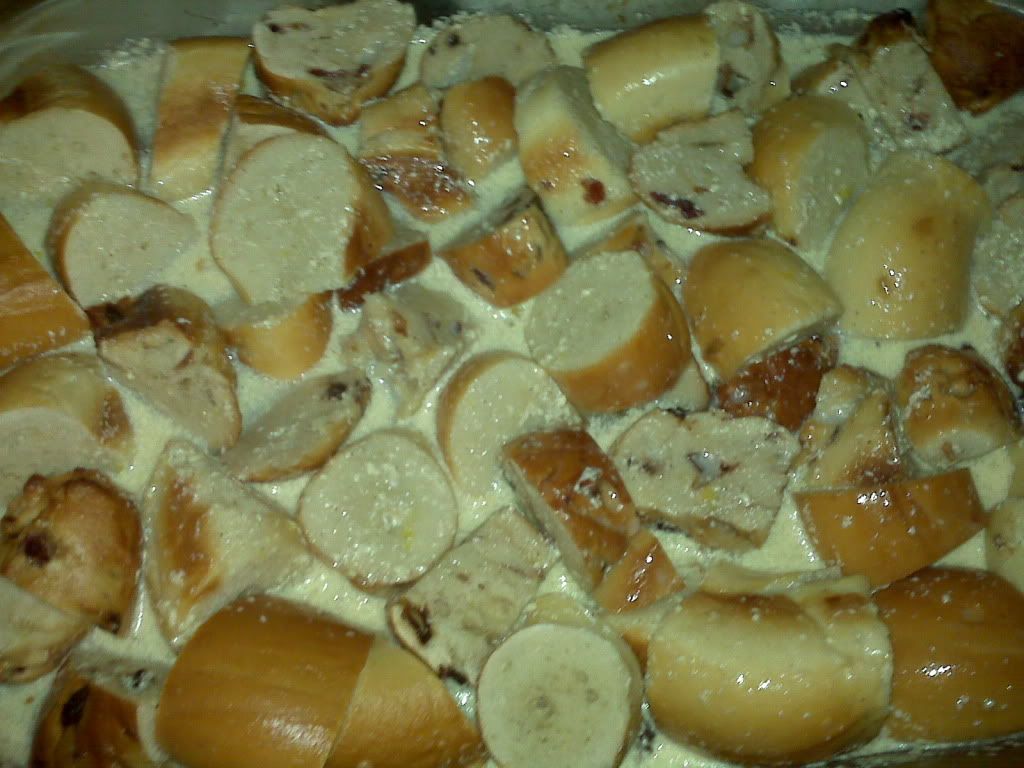 After